---
October 24, 2017
Listening Tour
How are we doing? Just fine, and thanks for asking.
Oh, we have a few problems, including fatigue. You expect that when constantly butting up against a powerful federal administration with a dangerous and erratic agenda.
But we are strong—6,000 local groups from coast to coast. And we have had considerable success pushing back against bad health care laws, white supremacy (more than 900 rallies after Charlottesville) and attempts to discriminate against people based on how they worship. We are Indivisible, a progressive movement that is far stronger and more successful that the Tea Party ever was at this stage of its life. And we're just getting started.
In May, the national Indivisible organizing team launched a listening tour, talking to hundreds of local chapters for what it is calling "a snapshot of where our people were in the summer of 2017." Here is some of what they found, with added local comments:
Remember how the Trump agenda was going to be completed in 100 days? That hasn't happened, and it's thanks in large part to more than 400,000 Indivisible calls, public events, district office visits, die-ins, sit-ins and "days of action."
A large majority of our local chapters were organized and are being led by women. That certainly is the case in Indivisible Bluegrass, where Jane Eller is chair of the steering committee, and four of the other six members are female.
A major challenge is keeping people engaged. "The thing I hear is 'It's just too stressful, I can't take it'," Eller said. She hopes the excitement of ramping up for next year's important mid-term elections will help.
Racial and class diversities are lacking in many groups. That's causing some, including us, to reach out to other organizations.
People in strong blue states, or strong red states (like Kentucky), sometimes feel that they aren't accomplishing much. "But people who used to be congressional aides tell us that every call counts," Eller said. She added, "We're really going to concentrate this time on changing our (congressional) district from red to blue."
Eller said she is excited about the plans laid out in the listening tour report. Example: The national group is working on a platform (they call it a policy document) that she has long wanted.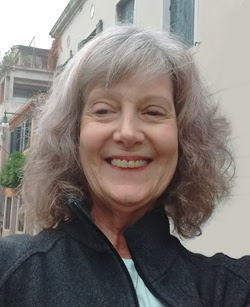 "They are creating a huge national database of progressives, and we never had that. They are doing a lot of the things that need to be done to get progressives back in the game."
– Jane Eller
---
Letters to the Editor
Personal stories and plain facts.
These are the two key elements of a new Indivisible Bluegrass project designed to show how Rep. Andy Barr's misguided votes in Washington are negatively affecting real people in the Sixth Congressional District back home.
"Up to now, people in the District have not been voting in their own best interests because they have been bamboozled by Republican rhetoric," said Lois Gillespie, the Indivisible Bluegrass member who is spearheading the project. "We hope to use personal stories, backed by facts, to educate people."
"Indivisible Bluegrass will recruit people to tell their own story by writing a letter to the editor. The goal is to have at least 100 letters published between now and November 2018, Gillespie said."
The project's ultimate goal is to replace Barr in next year's mid-term Congressional election with a Democratic who will promote inclusiveness, fairness and honesty in government.
"Barr says again and again that he is working for the good of all his constituents, but the facts do not support this," Gillespie said. "We believe that personal stories will help voters separate rhetoric from truth next year."
For example:
Rhetoric: Barr maintains that the current minimum wage of $7.25 does not need to be raised because most minimum wage earners are teenagers working only for spending money.
Truth: Eighty percent of minimum wage earners are adults and more than half are 25 or older, according to federal workplace data.
Rhetoric: Barr says de-regulation of environmental protections is good for all of us because it will boost profits and grow the economy.
Truth: De-regulation kills people. Particle pollution from coal-fired power plants alone kills about 13,000 people a year, according to the American Lung Association.
Rhetoric: Barr maintained that the Republicans' health care bill, which was defeated in July, would stimulate healthy competition among insurance companies and provide affordable healthcare to everyone.
Truth: The bill would have made insurance markets unstable, raised premiums, and increased by 32 million the number of uninsured people, according to the non-partisan Congressional Budget Office.
Indivisible will provide participants with tips for writing a letter to the editor and sources for background information on the issues, Gillespie said.
Other members working on the project include Mia Sealy, Teresa Villaran, Diana Nave and Betty Sisken.
For more information, contact Gillespie.
---
REMINDER
Want to make it easier to call or email your senator or representative?
Get the Amplify App on your smart phone. It provides background on issues and a call script. Then you just tap a number to make the call. The app also makes it easier to keep up with Indivisible Bluegrass goings-on. Here's how to get the app:
Use your phone to go to https://getamplify.org/install
When it asks, use the indivisiblebluegrass invite code: 030-177-000
Take an action & cheer others on!
You will most likely speak with a polite staffer who will pass on your thoughts. When calling—and in all communication—we are polite but persistent.
---
Upcoming Events
STUDY GROUP
Wednesday, Oct. 25, 7 p.m., Lexington Public Library Tates Creek Branch, 3628 Walden Dr., Lexington. This month we are reading Democracy in Chains by Nancy MacLean and Dark Money by Jane Mayer. Read one, or both, or just come and join what promises to be a lively discussion.
COUNTDOWN TO 2018: THE FIGHT FOR VOTING RIGHTS
Tuesday, Nov. 7, 6 p.m., Shiloh Baptist Church, 237 East Fifth Street, Lexington. Sponsored by The People's Campaign, Together We Will Bluegrass, Indivisible Bluegrass, Kentucky NOW and others. Kentucky Secretary of State Alison Lundergan Grimes, State Rep. George Brown, Jr., and others will speak as we mark one year until the crucial 2018 midterm elections. For more information, go here.
For more information on these and other Indivisible Bluegrass events, go to the Events page of our web site.