A Newsletter of Indivisible Bluegrass
---
July 13, 2017
Harry Neack and Resistance Summer
In May, the National Democratic Party launched Resistance Summer, essentially a return to a '50-state solution' to build local and state party ranks. Their first major action would be to sponsor a national training summit in Washington, DC; and the Kentucky Democratic Party recruited our Harry Neack to attend the summit, from which he has recently returned. Attendees came from almost all fifty states, and ran the gamut from paid staff to volunteers, newcomers to experienced campaign workers.
"It was," said Harry, "about the rebuilding of the party. There was training on standard organizational things that we need to do to run a field campaign, and there was a lot of technical training, some fairly advanced. But the real take-away for me was the emphasis on building alliances with different organizations. The best way to get people-power is to ask other groups for help."
One of the strategies will be similar to the Walk the Talk program, in which Indivisible Bluegrass is participating, but on a national level. Harry and a partner, who was also at the summit training, will plan and execute the programs for the Lexington counties and those to the east of us. The first of many strategy sessions, to which the public is invited, will be held on Wednesday, July 15, from 6–9 p.m. at the Central Bank in Richmond. Other sessions will be scheduled through July, as well as during the August recess, and state perspectives will be laid out as they go along. Locations will be fluid, chosen to draw the most people.
"There will also be Days of Action," Harry says, "and the first will be this weekend. We will be canvassing and phone banking, listening and taking the temperature of Democrats at the county party levels. We'll be reaching out and involving groups like Indivisible Bluegrass. There's a lot of excitement; people are ready to work!"

---
Walk the Talk: Kentucky Democratic Party Initiative with Progressive Groups
Many members of Indivisible Bluegrass joined forces with the Fayette County Democratic Party and other progressive groups to begin a major effort to cultivate and encourage voting in the mid-term elections in 2018. The brainchild of Shannon Stewart-Smith and Roger Brown, the project began in June, with participants canvassing door to door Democrats who were registered but did not vote in the last mid-term election.
This past Sunday, July 9, participants met with Alayne White, executive member of the Fayette County Democratic Party, along with Smith and Brown, to hear about the experiences the canvassers had with the goal to learn from the participants and develop strategies to improve the project.
One major suggestion was to have a flyer to leave at homes where no one answered the door, so that the resident would know we had been by. Others suggested wearing something to identify ourselves so that people would feel more comfortable opening their doors to us.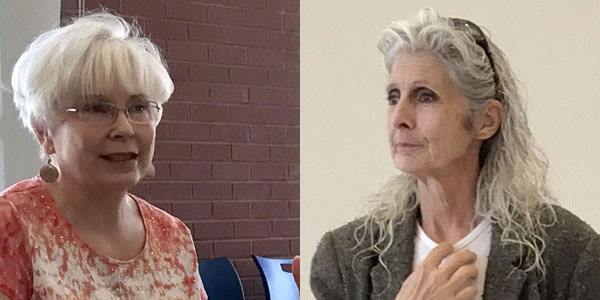 White and Smith reminded the group that simply by this first effort, we have had a major impact on cleaning up Democratic voter records and by listening to the people, we let them know we are interested in what they are thinking thus enabling the party to steer our direction in the next election. Their responses will help us in developing strategies to get out the vote.
Smith pointed out that this is not a one-time effort, that we are working to let these Democrats know we are here and are interested in their opinions, something that the Party may have lost by complacency over recent years. Smith reminded the group that human to human interaction is the best way to change behavior. It builds, she said, on something like a snowball that gets larger and larger as it rolls along. We want to learn, Smith said, what will motivate them to go vote.
White said there will be opportunities and training for more to join with us on the project. As we work to flip the House in 2018, we are serving as foot soldiers to help our candidates get elected. Consider attending the next Walk the Talk training session. Your help is needed.
---
Postcards in the Park (PiP) is Going Strong
If you haven't joined in on this activity, treat yourself and attend the next one. PiPs are held the first Sunday of each month from 2–4 at the UK Arboretum. The purpose is to write our Members of Congress. Postcards are provided—you say what you want—and most of us write several cards to each Member of Congress on various issues. It's quick, neat, and cathartic. Then all of the cards are sent together to the congressmen. About 15–20 of us gathered this past Sunday and the Congressmen were going to have a big packet of postcards and opinions from Indivisible Bluegrass when they returned to their offices after the July 4th holiday. The best part though is being with other like-minded people and knowing that you are making your voice heard.
Our next PiP will be on Sunday, August 6, 2–4 at the UK arboretum. We gather at the picnic tables which are to the right as you face the Visitors Center—down the hill a bit in a shady area. Bring a pen! Children and dogs are most welcome!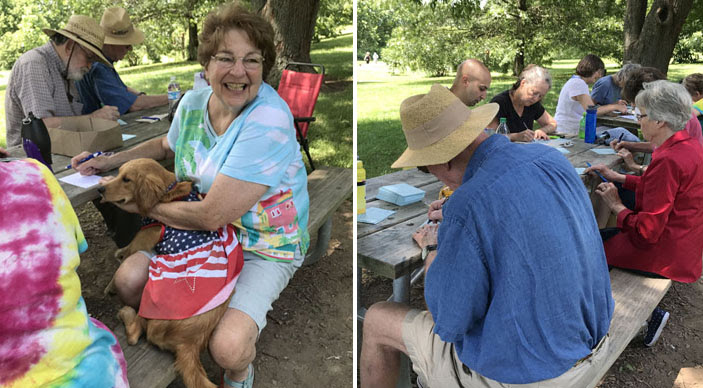 ---
June Indivisible Meeting Features Lexington Muslim-Community Speaker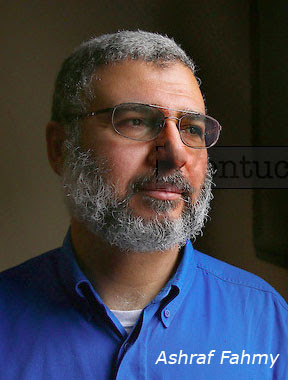 To forge an understanding and join hands with our Muslim neighbors, Indivisible Bluegrass invited Ashram Fahmy of the Lexington Islamic Center to speak at our June member meeting.
The Islamic Center was established in 1982 to provide a home for the small Muslim community (1,500-2,000) in Lexington, and to be a link between that community and those who would like to learn more about their Muslim neighbors. Ashraf Fahmy, its spokesperson, guides the center in working to change the negative portrayal of Islam in our media and our politics.
Mr. Fahmy told the history of Islam and the Quran. He spoke of how the extremists have subverted its teachings and spread misconceptions. For example, he pointed out that women had been badly treated before the Quran codified Islamic beliefs, but the Quran speaks of the importance of women, and protects them. The first university ever established, he told us, was established by a Muslim woman. There are huge differences between the extremists' perversion of Islam and the true Muslim religion—a fact too often lost in today's political rhetoric.
The meeting was held at the Unitarian Universal Church, followed by a pizza gathering so that our members could have a chance to visit and share their efforts.
---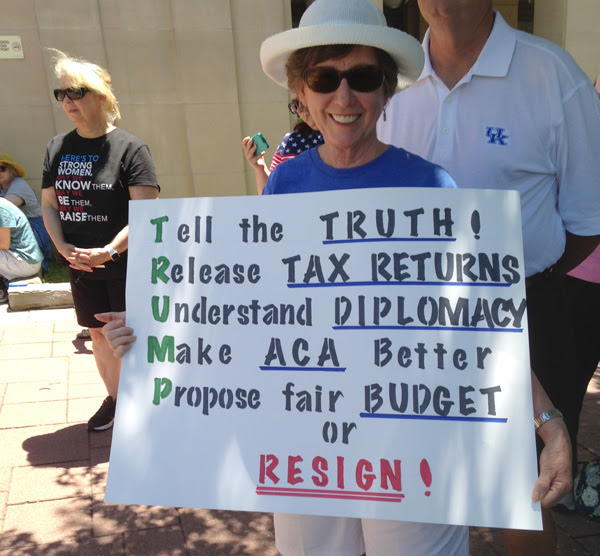 Joining with Together We Will for National March for Truth
As we all face the current political reality, resistance groups like Indivisible Bluegrass are reaching out to each other to blend our voices and increase our impact. On June 3, we joined forces with Together We Will to participate in the National March for Truth. About 150 people gathered at the Fayette District Courthouse to bring honesty back into our nation's political landscape. Speakers included Julie Martinez of Together We Will, and Mary Nishamuta, Executive Director of the Kentucky Democratic Party, as well as several members of our research committee: Paul Winther spoke on the environment; Monique Winther, a lawyer and an immigrant, spoke on immigration policy; Tom Turino spoke on climate change; Doug Scutchfield, a physician who worked with the UK program on health policy, spoke on health care; and Harry Neack spoke about the Financial Choice Act.
In getting Indivisible Bluegrass off the ground, Jane Eller was concerned that we be armed with truth on the issues, and she formed a research committee to help us avoid falling into the 'fake news' trap. "Our research committee does that," says Eller. "We have a great richness of people doing the research. Groups all over Kentucky rely on their findings."
---
Our Efforts to Join with the African American Community in Resistance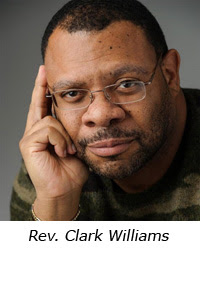 In mid-June, Jane Eller joined the Kentucky Black Caucus at their annual summit, as a member of a panel of representatives from progressive groups, to find ways that we can work together. Eller attended one day of the two-day meeting, and was able to participate in small-group discussions on health care, the criminal justice system, and education, to name a few.
On July 23rd, Rev. Clark Williams, chairman of The People's Campaign, will be our guest speaker at the member meeting. Rev. Williams has also served as the President of Operation Turnout, an organization that provides voter education through local, state and federal candidate forums. The African American community has much to teach all of us about resistance, and Rev. Williams, who is both a lawyer and a pastor, will share what they are doing to resist the Trump agenda.
---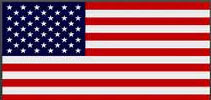 Our Very Own App Has Arrived!
Want to make it easier to contact your Reps and tell them what you think? Try the new app developed by Indivisible just for Indivisibles. Follow these instructions and you'll have it!
Use your phone to go to https://getamplify.org/install
Press "Create New Account" to sign up and enter an email address and password
Enter the Indivisiblebluegrass invite code: 030-177-000
Take an action and cheer others on!
---
Report from the Research Committee
Peter Wedlund, chair of the committee, writes that Paul Winther deserves a huge shout out for a great job of stepping up to help with the Research and talking points in Wedlund's absence in June.
Wedlund says that "In response to our MoC's efforts to repeal and replace the Affordable Care Act and to dismantle financial protections, the Research Committee has been working to explain those efforts, their impact and the less than honest justification for them."
Next month, Wedlund says the committee plans to begin including more information on Rand Paul and his legislation and speeches.
It should also be noted that it is the work of the Research Committee that provides much of the underpinnings of the Talking Points given to us on our web site and sent through e-mail each week.
---
Indivisible Bluegrass Members of Congress (MoC) Committee Visits Have New Format
For the first hundred days of Trump's term, we, along with Indivisible groups all over the country, paid weekly visits to our Members of Congress offices. Rita Salzberg headed that effort which was a demanding one given that the meetings were weekly.
Now our steering committee has reorganized the MoC visits so that we visit each MoC's Lexington office once a month—the exception being Sen. Rand Paul since he no longer has a Lexington office and so far has refused our requests for appointments at his Bowling Green office. Each month though an Indivisible team meets at Sen. Mitch McConnell's office and Rep. Andy Barr's office.
Now the group is being led by John Stempel, and the team focuses on particular issues. Each team member is responsible for researching and covering one of the issues and presents it at the MoC meeting.
At the group's arrival at the office, the congressman's staff person is handed a list of questions for the senator or representative and asked to have the answers/statements from the congressman returned to us during the month. It is explained that we will be sharing their answers with the media as well as sharing whether or not the MoC responded.
Other members of Indivisible Bluegrass are welcome to join the MoC visits with the team—simply alert Stempel ahead of time as times and dates will vary.
---
So What to Say to a Member of Congress?
Lots! Here are a few examples of our members postcards. One thing they have in common—passion. It's so important that we keep writing and calling our Members of Congress. An important resource in helping you decide what to write to the MoCs are in the ALERTS you find on our web page and in emails to you telling us of the discussion points of the week. Please add your voice—loudly and often. (See article titled A Refresher of Our Members of Congress Contact Information in this newsletter)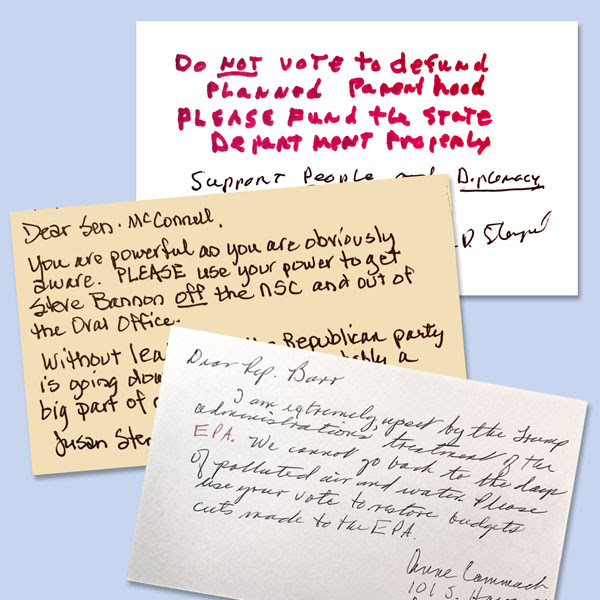 A Reminder:
How to Contact Our Members of Congress
ANDY BARR'S LOCAL OFFICE
2799 Rosebud Road, Suite 310, Lexington 40509
Phone: 859-219-1366
Mobile Off: https://barr.house.gov/contact/offices
ANDY BARR'S DC OFFICE
1427 Longworth House Office Bldg., Washington, DC
Phone: 202-225-4706
Website: https://barr.house.gov
MITCH MCCONNELL'S LEXINGTON OFFICE
771 Corporate Drive, Suite 108, Lexington, KY 40503
Lexington Phone: 859-224-8286 Louisville Phone: 502-582-6304
MITCH MCCONNELL'S DC OFFICE
317 Russell Senate Office Bldg., Washington, DC 20510
Phone: 202-224-2542 Fax: 202-224-2499
Website: http://www.mcconnell.senate.gov/public
RAND PAUL'S BOWLING GREEN OFFICE
Main State Office, 1029 State Street, Bowling Green, KY 42101
Phone: 270-782-8303
RAND PAUL'S DC OFFICE
167 Russell Senate Office Bldg., Washington, DC 20510
Phone: 202-224-4343 Fax: 202-228-6917
Website: https://www.paul.senate.gov